Sports Industry
AlwaysNow Studio Strikes Deal with Dubai-based Stock Car Series
MAY 2007
A Dubai-based stock car racing series backed by Formula One (F1) principal Bernie Ecclestone has selected AlwaysNow Studio to launch its brand online, inking a development deal with the international digital production house for interactive media, 3D graphics, and bespoke software. The series features custom built 620 hp V8s driven by both aspiring regional drivers as well as famed F1 drivers such as Jean Alesi, Narain Karthikeyan, and Ukyo Katayama. The series will run in Dubai, Bahrain, Indonesia, and Malaysia through 2008.
A statement released by AlwaysNow Studio reads: "It has been a goal of ours to expand into the Asian markets and we are pleased to have secured branding rights that will take our trademark into the homes of Asian and Middle Eastern racing enthusiasts."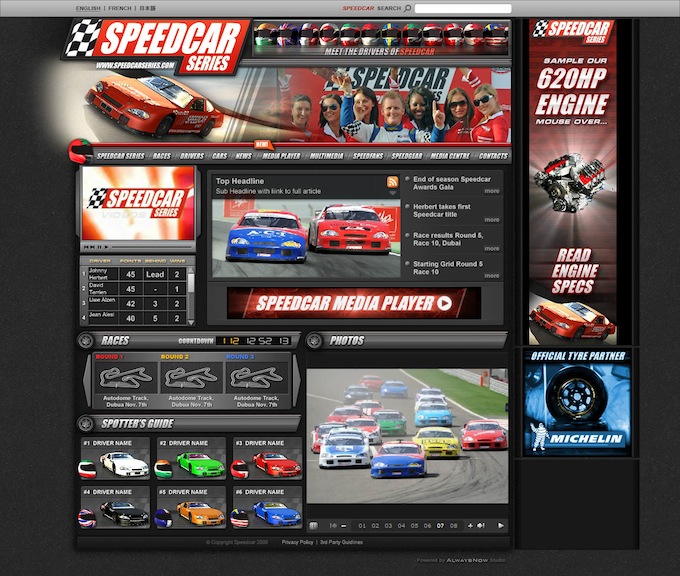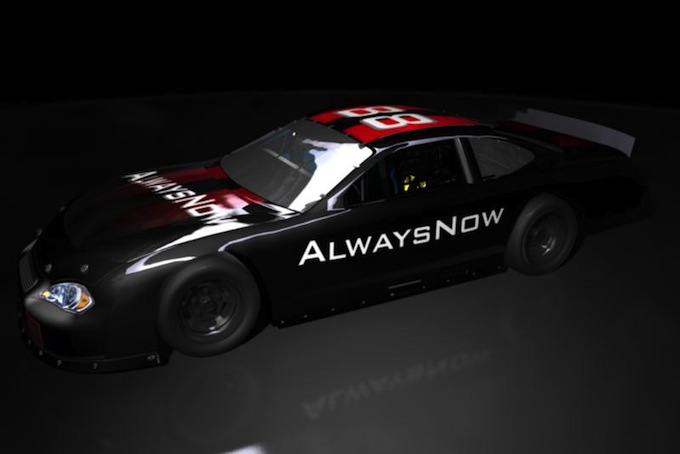 AlwaysNow Completes Three Years Servicing A1GP World Cup of Motorsport
DEC 2006
AlwaysNow LLC today announced that it has enabled the sale of A1GP World Cup of Motorsport digital intellectual property to new owners, achieving a successful and highly profitable outcome for the Dubai International Holding Company (DIHC) after three years of servicing its startup motorsport brand.
Tasked with development, startup, and growth of the global A1GP brand through intellectual property, information technology, and media services, AlwaysNow formulated strategic vision and objectives in utilizing the internet to create operating efficiencies in marketing, communications, and operations.
AlwaysNow managed the creation of a fully functional information systems infrastructure to support rapid growth; instituted policies and procedures, performance benchmarks, and vendor/supplier relations. AlwaysNow also negotiated hardware leases and professional service agreements.
As the A1GP racing series became fully operational, AlwaysNow successfully negotiated digital content and internet broadcast rights syndication agreements; formed joint ventures with satellite downlink and encoding operators and drafted key portions of television broadcast rights agreements.
Protecting A1GP intellectual property rights online, AlwaysNow successfully retrieved scores of domain names from cybersquatters and employed advanced copyright-protection technologies in live streaming and high value digital images.
For the benefit of the A1GP brand, AlwaysNow launched 32 commercial web sites in nine languages, establishing the brand online, globally.